Right well it's a bloody great week this week, so let's not wait any longer with meaningless opening drivel. Get into this.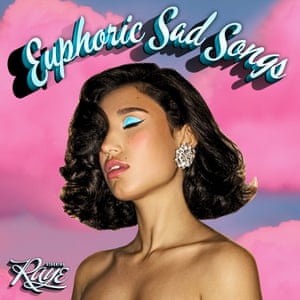 RAYE, RUDIMENTAL / REGARDLESS
Avid music fans will clock the sample immediately but, you might not know it from the intro, the song is cleverly built around it as opposed to structured only around it. If there were any justice in the modern pop scene, RAYE would have a flightless career where this could bother the radio and charts, but still she feels like a bit of a hidden secret because of it. The new EP needs you to check it out, like immediately, but for now let your body sink into this smooth bop.
AVA MAX / MY HEAD & MY HEART
Ava Max is doing that thing where you drop extra songs after the album has come out and tack them on as a deluxe edition but… this might be better than everything on the standard album? The girls really cashed out on sample checks this week, didn't they. Unlike RAYE, 'My Head & My Heart' is built entirely around its sample and somewhere Alice Chater is fuming for not picking it up first. It's cheap as hell but it still sounds so damn good.
RVBY / THINKING ABOUT YOU
Give this the minute it deserves because once that smooth glitter fades away and the bass line takes centre stage, the song comes at you like a hammer to the face. And the best thing is that it gets even better, culminating in a perfect pop standard last 30 seconds glitterbomb of excellence.
NIKKITA / POSTCARD LOVER
Slowing it right down like a school disco DJ, Nikkita comes in like a storm cloud on the horizon. Dropped into my contact box ten days ago, I haven't been this bowled over by a vocal in years. Vocals are subjective really, so you'll either be into it or not, but the way they've coupled this devastating delivery with its enormous swelling orchestra feels like being hit by an ocean wave. One of those rare ballads that feels like it could just be you and the song left in the world, you'll really not want to miss this one.
WANYI / LOVED YOU ONCE
Also dropped into my contact box is this silky romantic dedication to a love since lost, the words at odds with the dreamy production. Bringing a huge chorus reminiscent of classic Steps into the future, WANYI swerves from her usual upbeat Carly-Rae esque pop to prove a nice strong ballad isn't out of her remit. Particularly noteworthy are the deliciously soft vocals, so much so that it's pretty damn easy to fall into this.
This is a bit of a stacked week, so make sure you're checking out the dedicated playlist for the best weekly music. You really won't want to miss the Fickle Friends track, not the Lastlings one for that matter. Trust me.