KATY PERRY / CRY ABOUT IT LATER
Frankly I can't begin this without addressing the reviews Katy's new album has been getting across the board. Each seem to have a problem with her mere existence and her insistence on releasing empowering music in a pandemic (something only she seems to deserve the criticism for). Screw the reviews, ignore them, because the album is a total triumph and possibly her best yet. 'Cry About It Later' brings masterful songwriters Sasha Sloan and Noonie Bao on board, and the result is a pulsing anthem to letting go of the pain for at least one night. With that sparkling pop-polish that we've come to know Katy for, it really is a triumph.
LUNA SHADOWS / THE NINETIES
'The Nineties' soars in part because of its dedicated video-game identity and production, which is still relatively fresh with its Allie-X/Terror Jr style melody and slinky synthline, but it's the earworm of a chorus that takes this up a notch. Some songs just don't need to explode.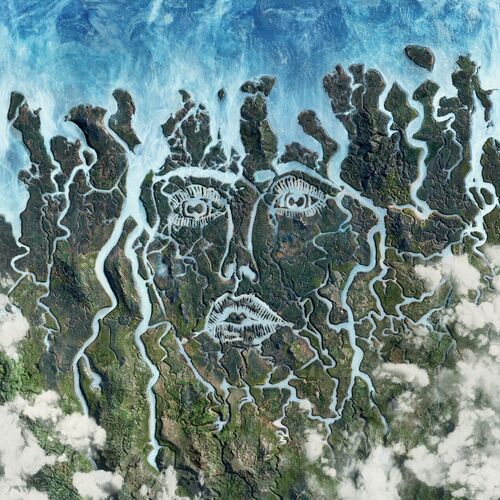 DISCLOSURE, KELIS / WATCH YOUR STEP
Kelis as a vocalist does not garner the praise she deserves, perhaps because of a career overshadowed at times by the fine gimmickry of 'Milkshake'. Here she flits from smooth to raspy, a perfect fit for the more subdued production, and really Kelis was built for dance music. Helped too by Disclosure's evolved touch – there's an unexpected depth to this that takes you right back to the dirty dance floor.
SASHA SLOAN / HOUSE WITH NO MIRRORS
Not content with having one song on the list with her efforts involved, Sloan surprise dropped the next single from her debut album and it's that exact kind of introspective and cut-throat mid-tempo we've gotten used to with her by now. Inspired by her eating disorder developments and her dysmorphia, it's a delicate undertaking of how much of an impact our thoughts can have on us. It's pretty damn easy to see why people are snapping Sloan songs up left and right recently.
KATY PERRY / TEARY EYES
Yes, Perry deserves a second treatment here. 'Teary Eyes' is that exact frothy sequel to 'Hummingbird Heartbeat' and 'Walking on Air' we've been calling for. There really isn't anything quite like it, and it's hard not to swept up in its relentlessness, especially as that final chorus fires in. As above, there's completely void criticism that Perry is trying to be overly happy in a dark time but if not now, when? Trust me, get those headphones on and let yourself float away to this sherbet-filled mega banger.
That's it for our highlights, but remember that you can catch all the rest on our dedicated playlist below!